One of the things you might have noticed with the BibleBox is that using Safari on iOS you havent able to save audio or video files to your device.  Androids browser makes this easy with a long press on the file link, then saving to a location on your device.
There is a free browser available for iOS in the app store which now makes saving media files possible on an Apple device!
Mediatap browser lets you save any kind of file – audio, video, pdf – so for BibleBox users on iOS devices its a great solution to be able to download not just view those media files.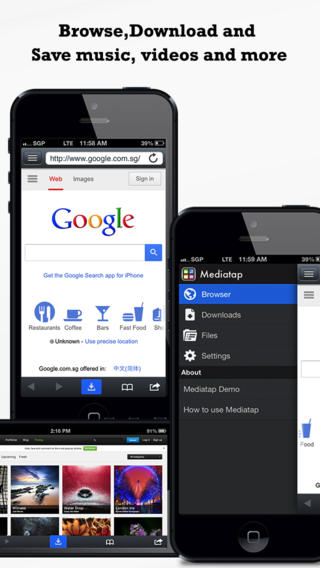 Mediatap functions:
A dedicated "download all" button which displays the number of downloadable files classified as videos, audio, images or documents. Selecting an option will automatically download all the files.
Long-press a single file to download
Streaming and caching video clips
Pause and resume downloads
Unlimited downloads
Downloaded files using the download all button are automatically organised by file types as "Videos", "Audio", "Images", and "Documents" in the file manager
Organize files by creating and moving folders
Easy to delete multiple files
Select and move multiple files at once
Easy to rename and search a file
Create and manage bookmarks for easy browsing
Open file to other apps or upload to dropbox
Send file as e-mail attachment( maximum file size of 15mb )
Export photos and videos to camera roll